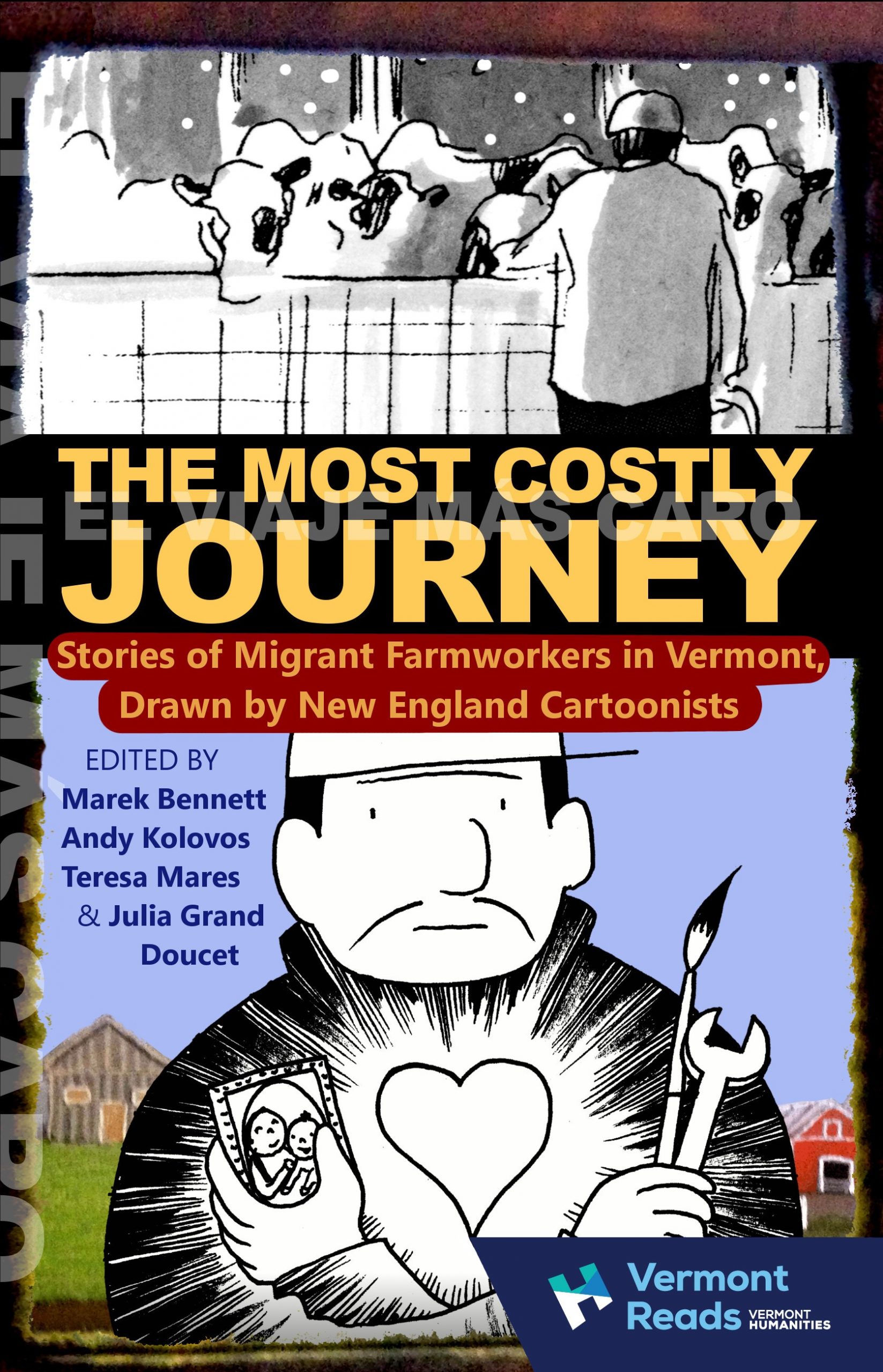 Come join the Brown Public Library and several community partners for another year of Vermont Reads. If you haven't heard of Vermont Reads before, it is a statewide one-book Community Reading Program presented by Vermont Humanities. What this means is that thanks to the generosity of Vermont Humanities and their donors, communities across Vermont have the opportunity to receive a large set of the same book so that everyone in the community is able to read and discuss the book together.
The current Vermont Reads book is a graphic novel entitled, The Most Costly Journey edited by notable Vermont cartoonist Marek Bennet. This anthology of comics depicts the oral histories of migrant farm workers in Vermont. Given the farm theme, this year the Brown Public Library and the Northfield Farmers Market have teamed up to make our community's program an even bigger success. This means our community book discussion will actually take place on Tuesday, May 16th from 4-5 pm at the very first Farmers Market of the season! Not only that, but the Northfield Farmers Market has generously offered to give all those who read the book and participate in the discussion $5 in Market Money.
Thank you so much to Vermont Humanities and The Northfield Farmers Market for making this event possible.
Can't wait to get involved? Stop by the Brown Public Library to grab a copy, share it with a friend, and then come join the Community Book Discussion on May 16th. We can't wait to see you there!
For more information about Vermont Reads you can check out the Vermont Humanities website here:
Vermont Reads 2022: The Most Costly Journey